Virologists Find Coronavirus Is 80% The Same as SARS, Which May Help Us Neutralise It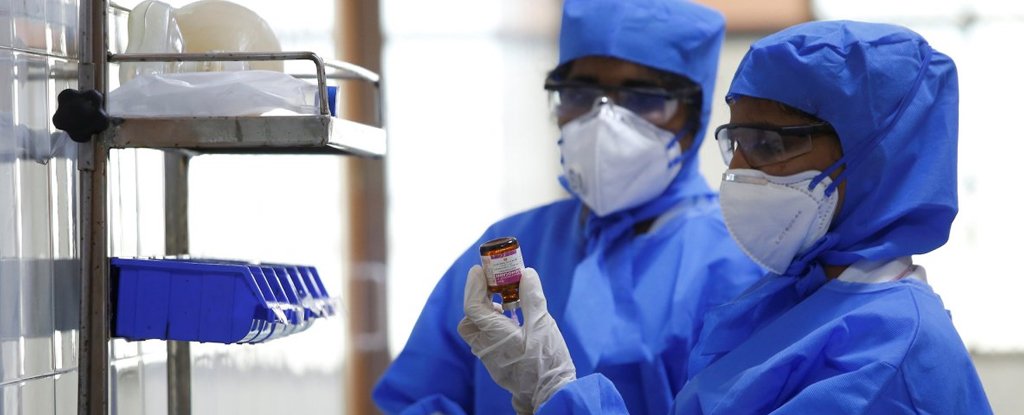 The new coronavirus spreading in China[4] appears to be similar to SARS in two important ways: They share 80 percent of their genetic codes, and both originated in bats.
Those are the findings of a pair of studies[5] published in the journal Nature on Monday, which delve deeper into the genome of the Wuhan coronavirus that has infected more than 17,000 people and killed more than 360 since December.
"In essence, it's a version of SARS that spreads more easily but causes less damage," Ian Jones, a virologist at the University of Reading in the UK who was not affiliated with the study, said in a press release about the studies.
Those similarities offer a silver lining.
"This indicates that treatments and vaccines developed for SARS should work for the Wuhan virus," Jones added.
'A version of SARS'
Many coronaviruses are zoonotic diseases, meaning they can spread to people from animals. In the case of SARS and the new coronavirus (officially named 2019-nCoV), bats were the original hosts.
They then infected other animals via their poop or saliva, and the unwitting intermediaries transmitted the virus to humans.
"2019-nCoV is a bat virus, and SARS-CoV, which caused an epidemic in 2002 and 2003, is the closest relative seen previously in people," Jones said.
Between November 2002 and July 2003, SARS killed 774 people and infected 8,098 across 29 countries.
To determine the origin of the new coronavirus, scientists examined the complete genomes of coronavirus samples collected from patients at the early stage of the outbreak.
In the first study[6], a team led by scientists at the Wuhan Institute of Virology looked at virus samples from seven patients that initially reported cases of severe pneumonia. Six of the patients worked at the Huanan wholesale seafood market in Wuhan, China, which is thought to be where the outbreak started in December.